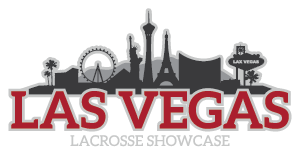 Encore and Buku Lacrosse announce partnership in hosting the 11th annual Las Vegas Lacrosse Showcase.
LAS VEGAS, NV (April 8th, 2020) -
Encore and Buku Lacrosse will be co-hosting the 2020 Las Vegas Lacrosse Showcase, slated for November 6th-8th. The LVLS event is held at Kellogg-Zaher Park in the Summerlin community of Las Vegas, 12 miles West of the Strip and Downtown Las Vegas. This collaboration will bring together two of the top lacrosse event producers on the West Coast, and add a new level of excitement, value and creativity to one of the longest standing lacrosse events in the West.
Las Vegas Lacrosse Showcase holds divisions for both boys and girls- youth, high school and collegiate club. In it's previous 10 year existence, the event has hosted teams from every region in the United States and Canada. 2020 will mark the 4th year LVLS has hosted collegiate recruiters, and an individual training and showcase event on Friday night before the team tournament. 2020 College recruiters and Showcase Director are scheduled to be announced in the coming weeks.
"Lacrosse Events are only as good as the people that are involved- from the event organizers and staff, the participating teams, coaches, referees and vendors. We've been fortunate to work with some great people over the years, and build some long lasting events such as the LVLS. There aren't many organizations out there that we think of as highly as Buku Lacrosse. We're excited to continue to grow and evolve this event for the teams and families that travel to Las Vegas to compete and enjoy themselves over Veteran's Day Weekend." - Neil Butterfield, Encore Lacrosse Co-Founder and LVLS Director.
"Growing up I only had 3 or 4 lacrosse balls to my name at any given time. I knew every marking on each ball. I'd dive deep in any torn bush not to lose one and would sand them down when they got a little shiny to make sure they remained in great shape. There are few event companies out there that care the same about their tournaments these days.I've looked up to Neil, Johnny and Encore Lacrosse for a while now, not only for what they've done for the sport but the passion they put behind everything they do. Combining forces on a single tournament in a town like Las Vegas with college recruiters in attendance provides for new levels of success and excitement for everyone involved." - Johnny Rodriguez, Buku Events Co-Founder.
About Encore Lacrosse: Encore is a lifestyle lacrosse company based in San Francisco, CA, offering events as well as custom sportswear and team apparel. www.EncoreLacrosse.com
About Buku Lacrosse:Buku is a lacrosse event company based out of Orange County, CA that offers field and box lacrosse tournaments, leagues, and other special lacrosse related events. www.Buku.Events