With a white and gray cross-colored look, the SoakTek Shooter features a collarless round-neck and a perfectly encompassing upper body flow, giving a solid impression and performance ability to the most ambitious Lacrosse players.
Short sleeves are layered with upper arm protection for potent game engagement, while lower back / side openings promote coolness throughout intense movements.
Black logo print on the chest
Lower side text print in hollow black
Hollow black vertical text on the back
QR code on left lower back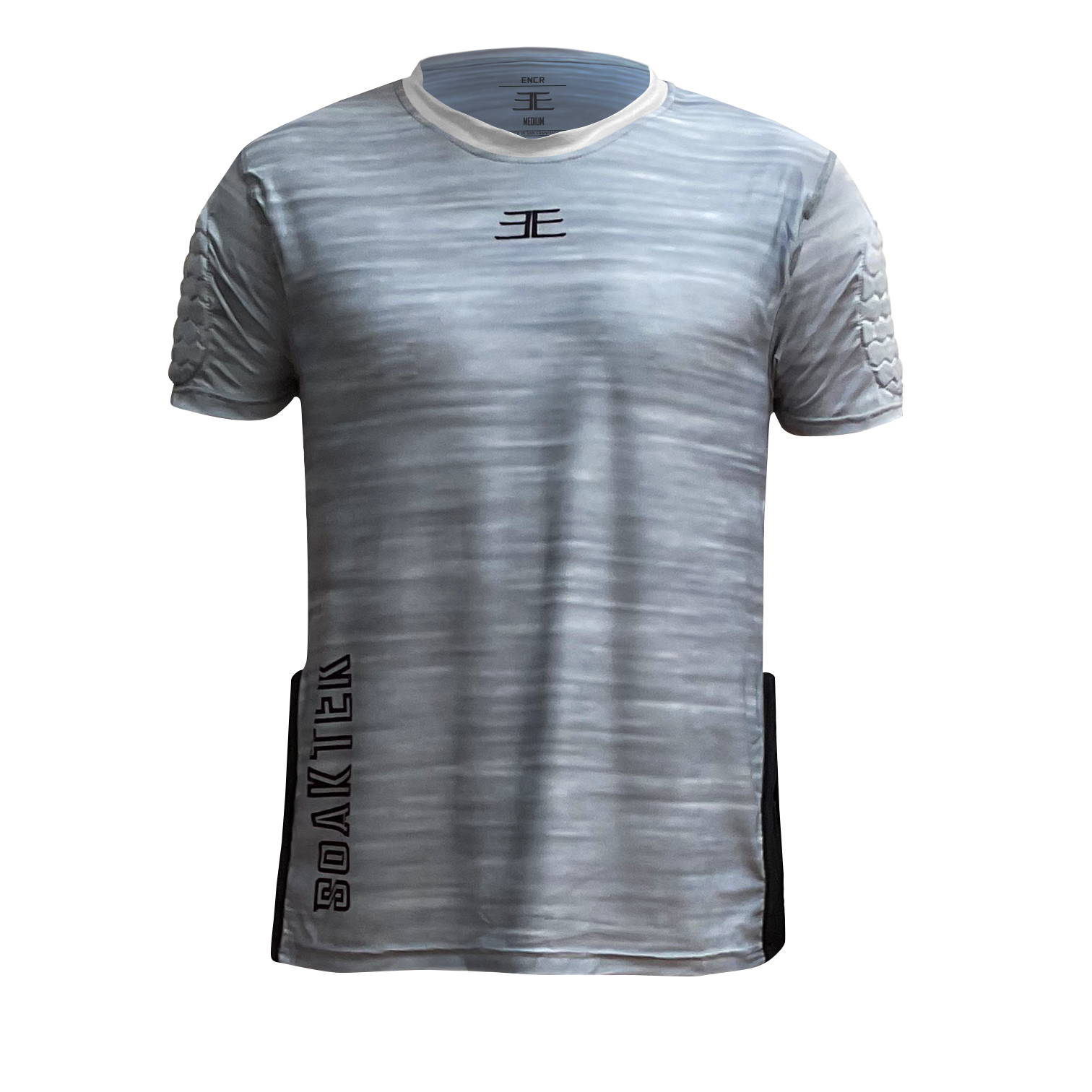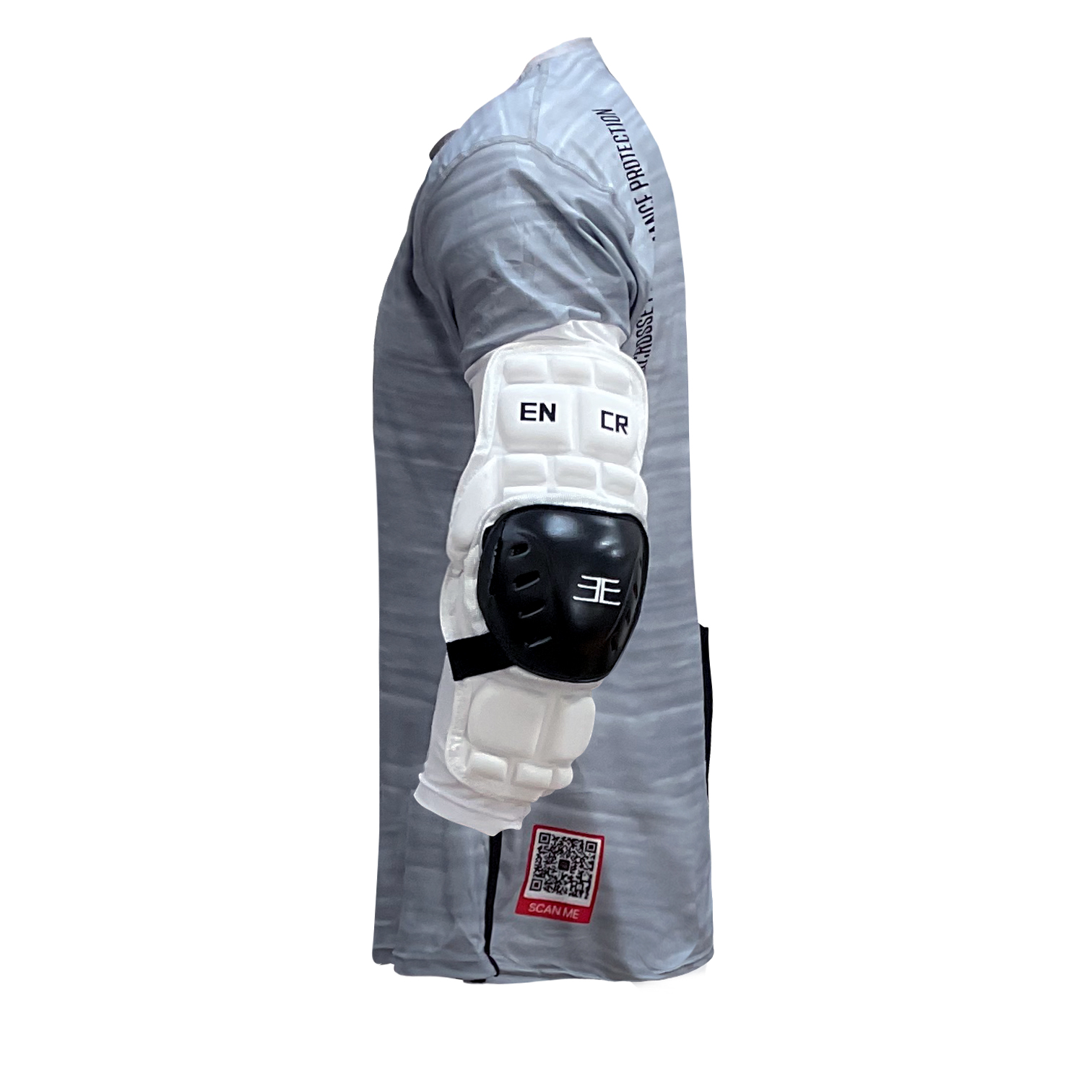 The black and white Holster Arm Pads are designed to give players the ultimate protection during the toughest rivalries. Amplify your performances all while maintaining a truly comfortable fit. No slippage, optimal flexibility. Adjustable strap for secure and effective support.